Main content starts here, tab to start navigating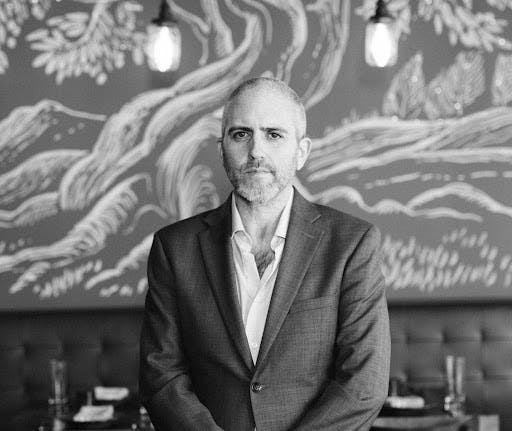 Scott Stein, Co-Owner
Scott Stein was born with the hospitality business in his DNA. His family runs four generations deep in the Greater Philadelphia area restaurant & bar industry. Thinking to divert his options elsewhere, Stein graduated from Penn State with a degree in Broadcast Communications and began working in Internet Marketing. It was only after a short time he realized his true calling was the restaurant business and opened Red Sky, his first place in 2002. Ranging from locations in Center City, Old City, Rittenhouse Square, Main Line and now Wilmington, Delaware, Stein lives and breathes hospitality.
Scott quickly becoming known in the area opened his second location, Pearl, where renowned Philadelphia Inquirer critic, Craig LaBan gave him another glowing review. LaBan took note of Scott's talent to set culinary trends and discovering up-and-coming new chefs. At Pearl, Scott hired a young chef, Ari Weiswasser offering him his first executive role. It was Arde Osteria in 2014 where Scott teamed up with young Chef Antimo DiMeo, who classically trained in the Amalfi Coast. In 2018 when an offer presented itself to open a location in Wilmington, Delaware the two set off and created Bardea, the Italian term for "the goddess of food and drink." Bardea, the culinary pioneer to downtown Wilmington, has created a new dining movement to this area. Scott's hospitality experience, attention to service detail, knowledge of fine wines and genuine personality quickly attributed to Bardea being named a James Beard Best New Restaurant semifinalist.
Currently, Scott oversees all business aspects and operations for the Bardea group which includes Bardea Food & Drink, Pizzeria Bardea and Bardea Steak (opening early 2022.) Scott serves as a Delaware Restaurant Association Board Member where he was named in 2019 "Restaurant Industry Rising Star" and is actively involved with the James Beard Foundation.
"Arguably the best (and hottest) spot in town" Inside Hook
"Wilmington's most exciting restaurant, Bardea." Travel + Leisure
"Propelling Wilmington's food scene forward" Food and Wine
Bardea Food & Drink - Pizzeria Bardea - Bardea Steak (opening 2022)